Oon niin pitkään ollut jumittunut tähän samaiseen meikkaus-tyyliin, että ajattelin välistä kokeilla jotain uutta!
Oon loppujen lopuksi erittäin kaavoihin kangistunut mummon käppänä, mutta ajattelin että olisi hauskaa sekä mulle että ehkäpä teille, kokeilla että miltä mä näytän vähän erilaisessa meikissä :)
Tarkoitus ei ole tehdä minkään sortin look-a-likejä vaan ennemminkin sellaisella periaattella miten kyseinen meikki sopii mulle. Ei mitään peruukkeja tms., jos tajuatte mitä tarkoitan. En todellakaan ole mitään meikkitaiteilijaa nähnytkään tai yritä semmoinen olla, tehdään se nyt heti alkuun selväksi.
Näitä henkilöitä olen kypsytellyt mielessäni jo jonkin aikaa, ehdottakaa ihmeessä jos tulee muita mieleen!
1. Katy Perry
Suuret silmät, tuuheat pitkät ripset, glitteriä, karkki-huulet, barbie-posket.
2. Cristina Scabbia
Paaaaljon mustaa luomiväriä ja kajalia, lienee Cristinan suurin tavaramerkki. Pandautumisen aika!
3. Christina Aguilera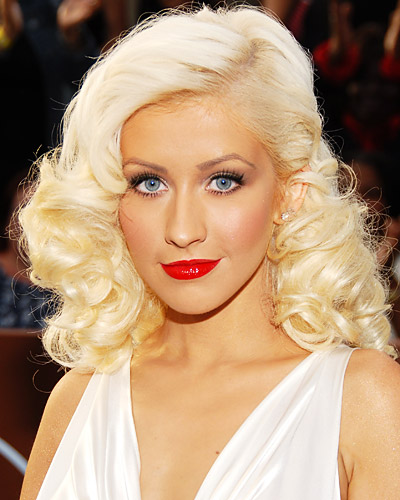 Kuvat / photos ; Google
Klassinen 50's ja pin-up henkinen tummat silmät, kissa-rajaukset sekä kirkuvan punaiset huulet ovat useimmiten Christinan tavaramerkkejä. Myös
tämä *klik!*
hieman enemmän 20-lukuinen meikki tummemmilla väreillä olisi mielenkiintoinen toteuttaa.
4. Kat Von D
Kuvat / photos ; Google
Aika lailla samoilla meiningeillä kuin Christina Aguilera, mutta rokimmalla twistillä. Ja hei ... nuo tähdet ja salama. Tämä tulee olemaan hauskaa!
5. Ulorin Vex
Kuvat / photos ; Google
Jotain värikästä ja erikoista! Ja haluan ehdottomasti kokeilla oransseja kulmakarvoja :D
6. Razor Candi
Kuvat / photos ; Google & Facebook
Jumalatar. Niin monia eri tyylejä! Ei kyllä ideat lopu tämän neidon kohdalla :)
7. Liv "Sin" Jagrell
Kuvat / photos ; Liv's Facebook & Instagram
Livin lava-meikki on usein näyttävä ja voimakas, kun taas ns. arki-meikki on hieman hillitympi. Näistäkin voisi kokeilla tehdä molemmat. Kaunis nainen täynnä asennetta :)
8. Marilyn Manson
Mansonilta löytyy look jos toinenkin toteutettavaksi!
9. Jeffree Star
Kuvat / photos ; Google & Facebook
Ikuinen meikki-jumalani.
10. Whiplasher Bernadotte
Kuvat / photos ; Google
Oon ihaillut tätä meikkiä niin kauan. Glitteriä! Paljon glitteriiiiäääää!
11. Piggy D
Lapsi on terve kun se leikkii maaleilla.
12. Tarja Turunen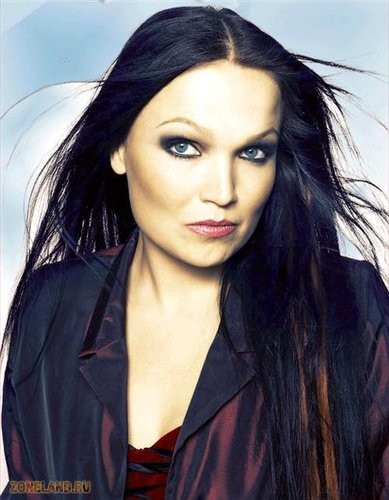 Kuvat / photos ; Google
Olen aina ihaillut Tarjan meikkejä, ne on niin taidokkaasti tehtyjä. Satuin myös muutama vuosi sitten saamaan luomivärin, joka on tismalleen saman murretun kuparin/kullan värinen kuin Tarjalla näissä Oncen aikaisissa promo-kuvauksissa että se on vihdoin ja viimein korkattava ja kokeiltava, että mitä siitä oikein tulee :D
13. Deathrock-style
Kuvat / photos ; Facebook
Tätä tyyliä olen niin kauan kuolannut ja ihaillut, aika pistää kajalit laulamaan!
Eikun vaan pensselit ja kynät heilumaan! Ja tosiaan, jos sinulla on joku ehdotus niin kerro ihmeessä :) Cheers!
P.s. Tänä iltana
Hobitti - Smaugin Autioittama Maa
, toisen kerran! *suuuuren suuri rakkaus* Leffasta tulossa oma postauksensa, jossa suippokorvia taatusti vilisee.
Translation ;
I have been thinking a looooong time for making stuff like this! Because I have been lately a bit bored of my normal make-up style, so I got an idea.
Here we go; I have some nice inspiration and idols what come to make-up things, some people who inspire me to try how their look would suit on me. I love every single style of these ones, they're amazing!
But the idea is not to do any kind of look-a-like make-up, no, it's more like how their make-up style would look on me.
I'm not any kind of make-up artist and will never be, I just like to try new things and be creative :)
If there's some other people who style you think I should try, tell me!